Lab Fairytale´s First Lady "Esther"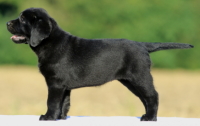 Esther 7 uger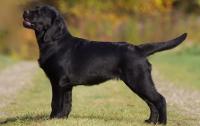 Esther 17 uger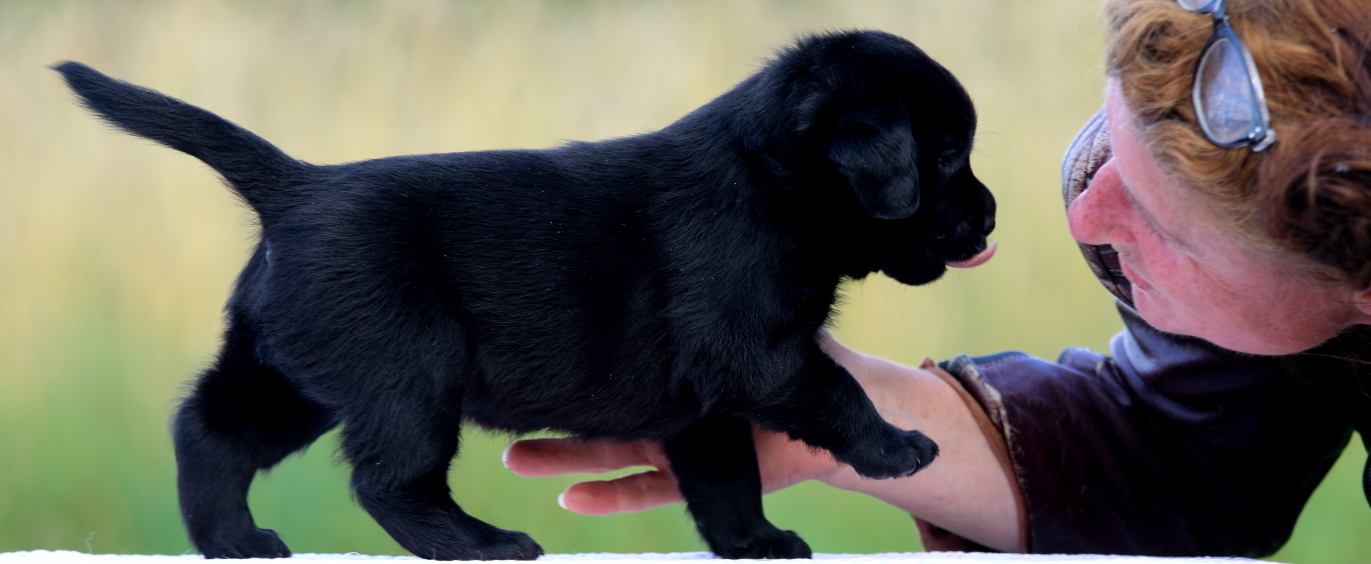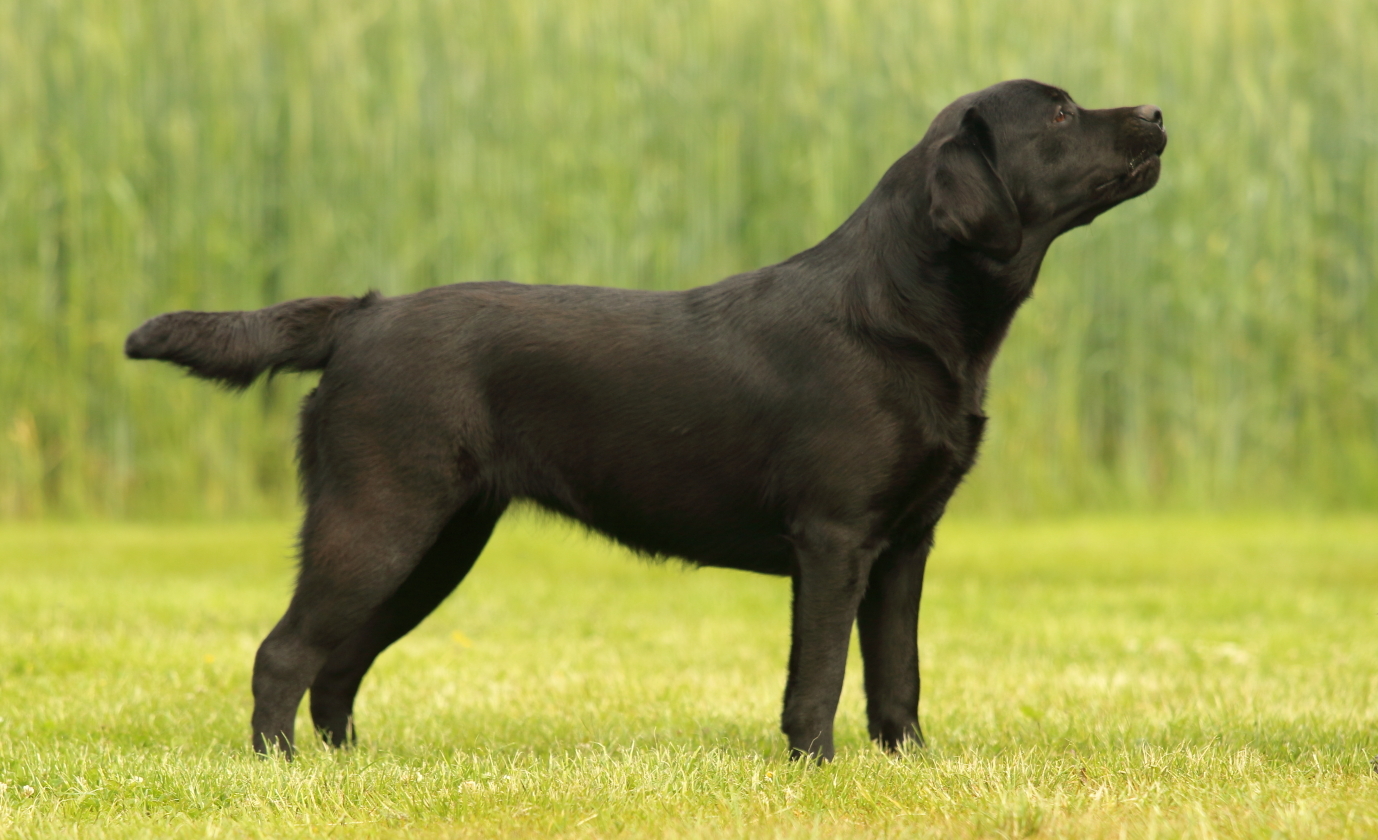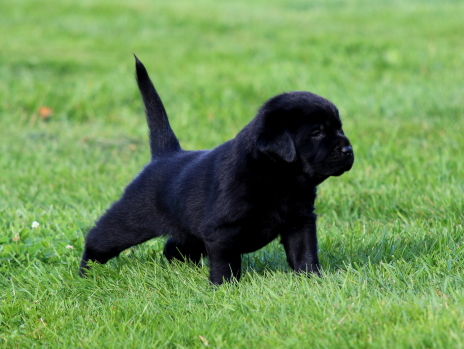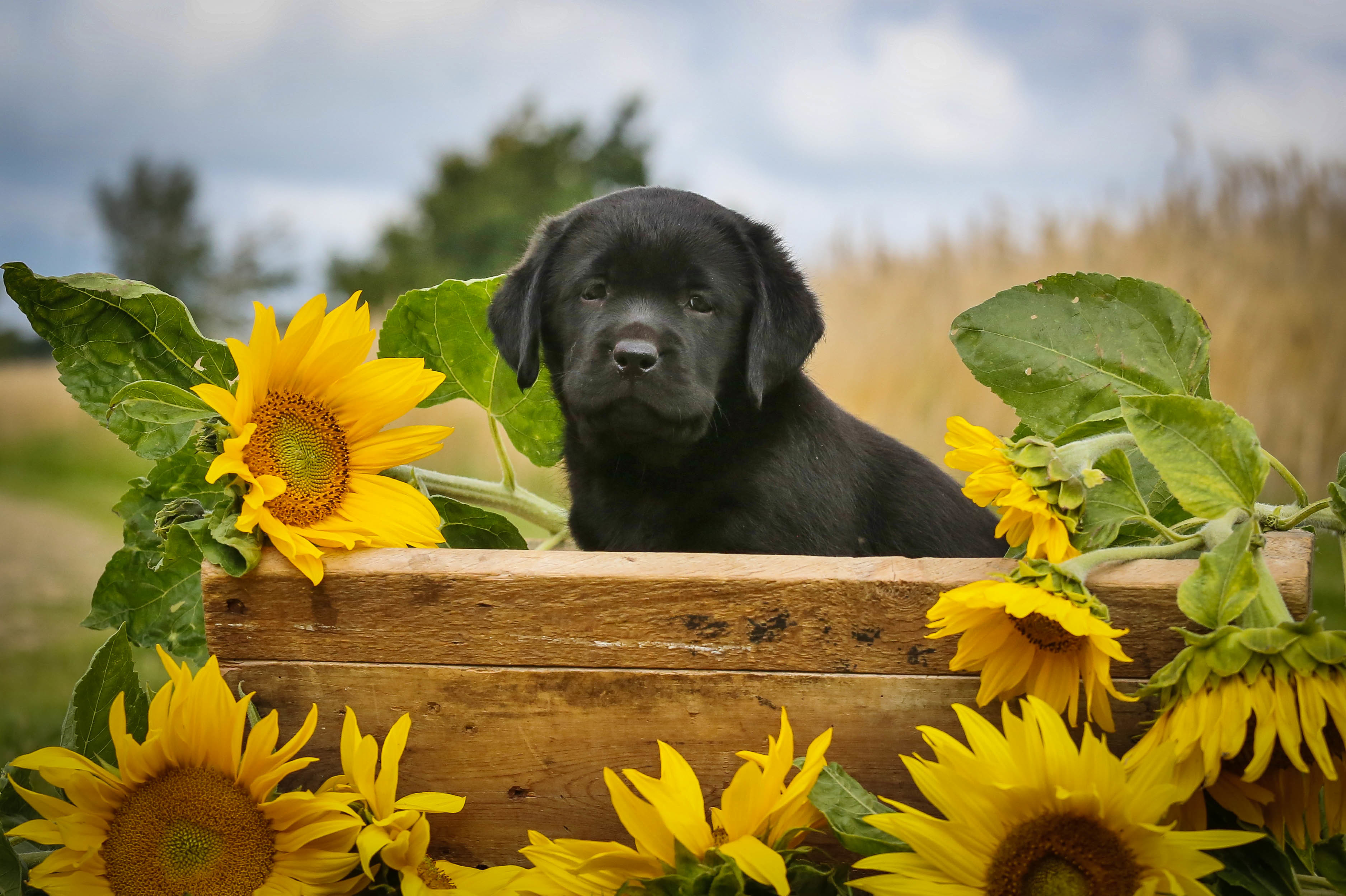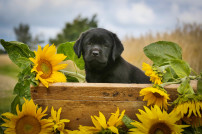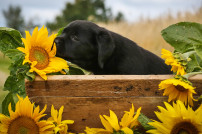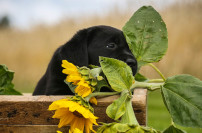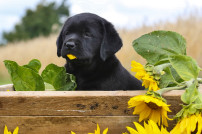 "Esther" 6 uger. Solsikkefotos: Tine Norup
Esther anvendes ikke i avl
Tæve/Female
DKK reg nr: 11834/2016
Født/Born: 01.07.2016
HD: A/A
AD: 0/1
Sort/Black : BBEe
Bærer ikke brunt
PRA: N/N Normal/Clear via forældre
Indavlskofficient : 0,00%
Stamtavle / Pedigree
Klungerhaugen's Seagal
NO 54362/12

USCH
Sunnydaze Running Across The Miles
AKC SR60224403

USCH
Figero Dafoz Herbu Zadora
AKC SR56913401

Sunnydaze Runs With Scissors
AKC SR40971101

NOCH
Klungerhaugen's Quality
N 10677/07

Rocheby Old Smokey
KCSB 4579CK

NOCH SECH(U)
Klungerhaugen's Nova
N 03052/01

Lab Fairytale's Bedtime Story
DK11112/2010

USCH
Paradocs Delians Scrubbing In
AKC SR33388603

USCH
Wiscoy Paradocs Ben Franklin
AKC SR18616701

Paradocs Tabatha's Lily
AKC SR11270402

WJW08DKV10NVV2016
Lab Treasure's A Fairytale
DK04272/2007

Tweedledum Finn For Fun
FIN 42011/01

Lab Treasure's Raspberry
17265/2004
Esther
Esther er en yndig og aktiv tæve, hun det skønneste hoved og udtryk, og er lige præcis cen type vi holder mest af. Hun boede hos os de første 11 1/2 måneder. Vi valgte at vente på en ny god familie til hende, da vi var nødt til at operere hende for FCP og OCD i venstre albue, en alder af kun 6 mrd, og ville sikre os at hun blev helt stærk i sit albueled igen.
Esther fik en ny familie lige inden sin 1 års fødselsdag, hvor flyttede ind hos Jonathan, Hun er helt rentgående nu og fuld af energi, og vi er lykkelige for hun er højt elsket og meget prioritetet som "enebarn".
Billedgalleri Esther