Lab Fairytale´s Daylight "Sally"
DKCH - VDH CH - Ortenau Jugendsiegerin 2015- Aarhus Veteran Vinder 2022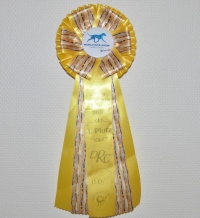 World Dog Show 2017 Liepzig 3.Winner (3/28) Working class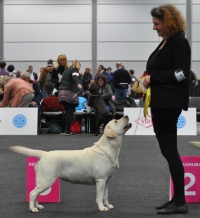 World Dog Show 2017 Liepzig 3.Winner (3/28) Working class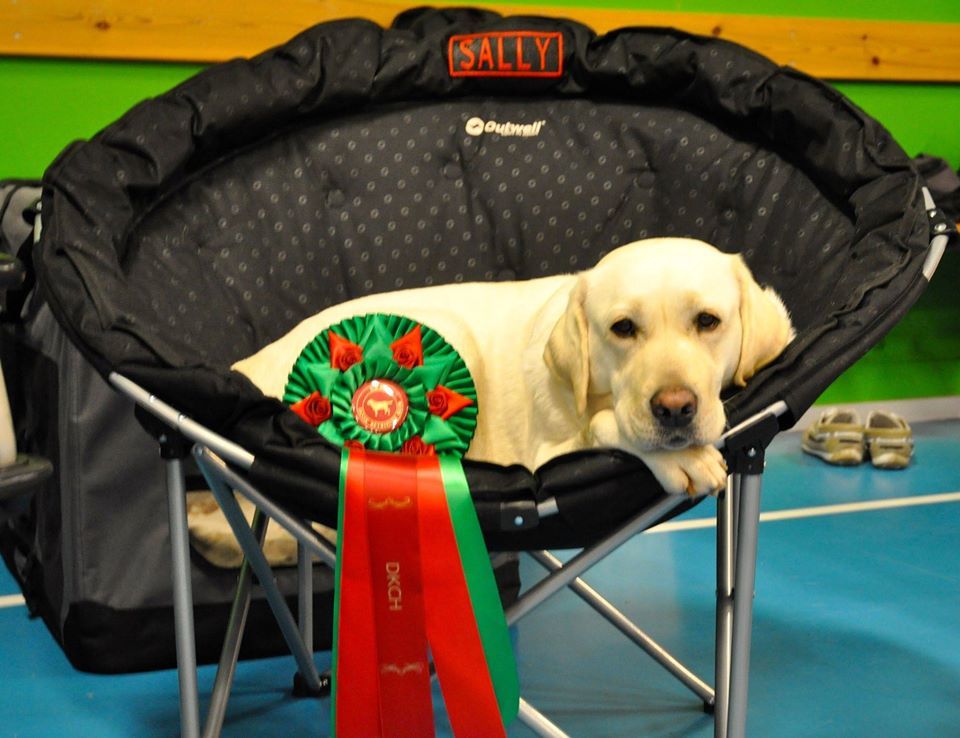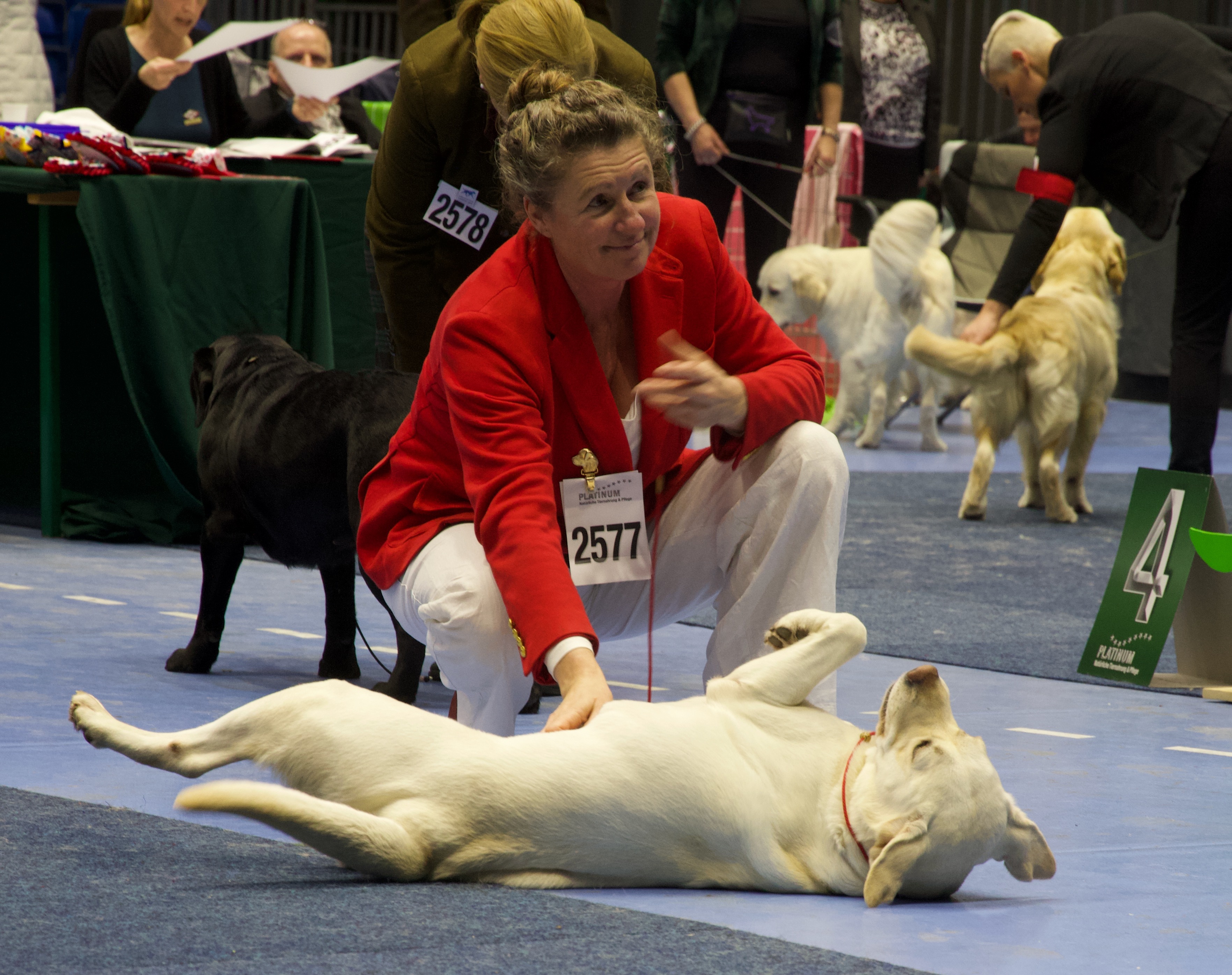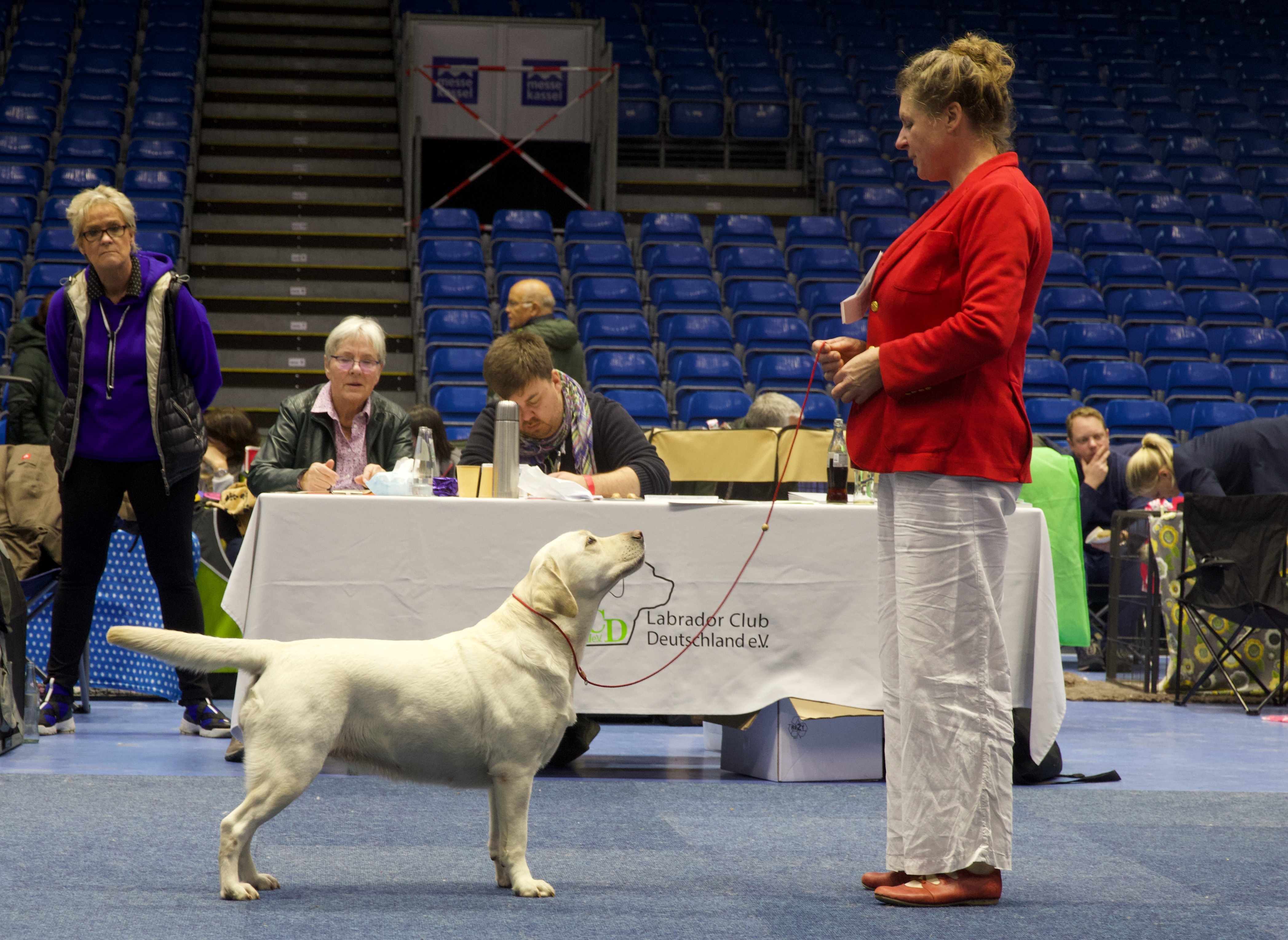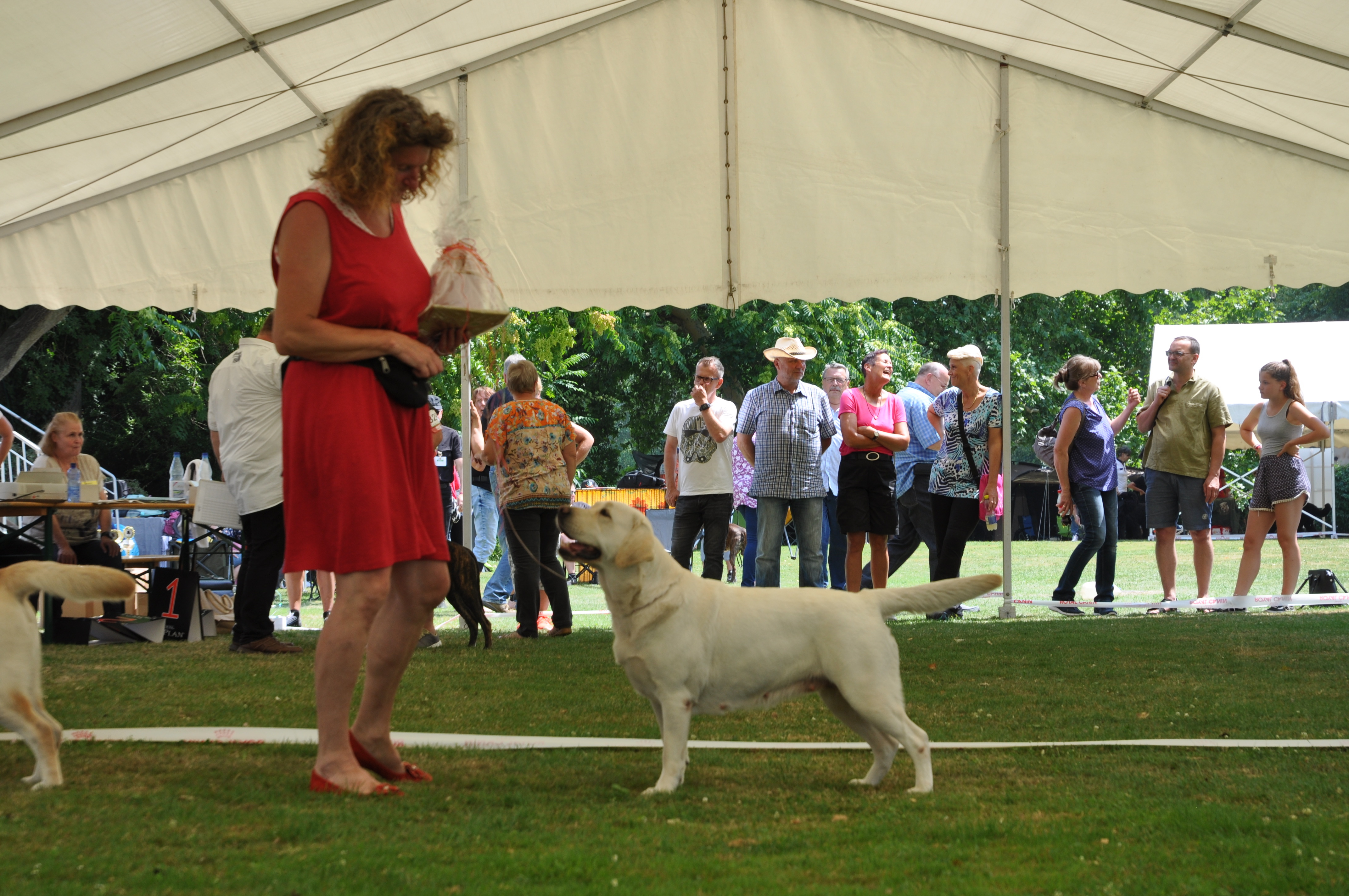 Tæve/Female
Født/Born: 18.02.2014
Gul/Yellow : eeBB
Bærer ikke brunt
DKK reg. nr.: 02945/2014
HD: B (B/A)
AD: 0/0
Eyes: Clear April 2020
PRA: N/N Normal/Clear via forældre
EIC : N/N Normal/Clear via forældre
SD2 : N/N Normal/Clear via forældre
CMN : N/N Normal Clear via forældre
HNPK: N/N Normal/Clear via forældre
Indavlskofficient : 0,00%
Results:
Danmark
4 x BIR
Big 2
3 x Cac
2 x CACIB
Res CACIB
2 x Veteran CAC
1 x Klub Cc



Nykøbing F Hallerne, 03.04.2015-05.04.2015

Judge: Eugene Yerusalimsky (RU)



Typical, good size, medium long body, strong and feminine bitch, nice head,
excellent outlines angulations and movement, spectacular temperament, enough
developed undercoat, correct bite.




Aars Messecenter, 13.04.2017

Judge: Kaj Falk Andreasen (DK)



Dejlig feminin tæve af fortrinlig type, sødt feminint hoved, dejligt udtryk,
korrekt bid, god pigment, velformede øjne og velansatte øre, god hals,
skuldre, bryst og brystdybde, velstillede lemmer og runde poter, korrekt
tøndeformet ribbensbue, god ryglinje, velansat og velbåret odderhale, stærke
lår, korrekt vinklet, flot harmoni, korrekt dobbeltpels af god kvalitet,
aktive jordvindende bevægelser dejligt temperament og velvist.
DKK National udstilling Års Messecenter 14.04.2017
Judge: Anette Bystrup (DK)



Velprop. feminin, velkroppet med stærke benstammer, stærke godt samlede poter,
velprop., hoved med velplacerede øre, rummelig bred skalle, udmærket pigment,
veludfyldt næseparti med korrekt saksebid, udmærket hals, front og overlinie,
tæt dobbelt pels, stærk og  velbåren odder hale, bevæger sig frit og
jordvindende.
Germany
12 x Cac
CACIB
BOS
Marts 2015:
1. winner with Vorzüglich in Junior class and junior Cc and the title Ortenau Jugendsiegerin 2015
Judge: Vanessa Malkmus (D)
Die 12 Monate alte hündin vor vorzüglich Typ. Typvoller Ausdruck, super Hals / Rückenlinie, vorzügl. Top-line, vorzüglich Hinterrandwinkelung, bewegt sich mit viel Raumgriff.
She has it ALL.
Norway:
2 x 1. Winner excl with CK working class
2015
Prøver/ Trials
Brugsprøve/Working Trial : Bestået/passed
Markprøve begynder B : 1 præmie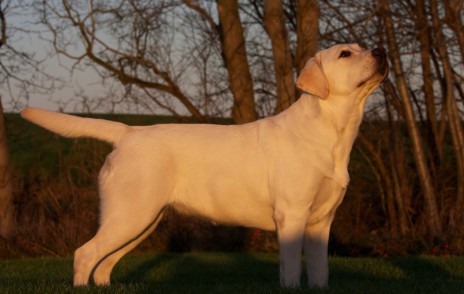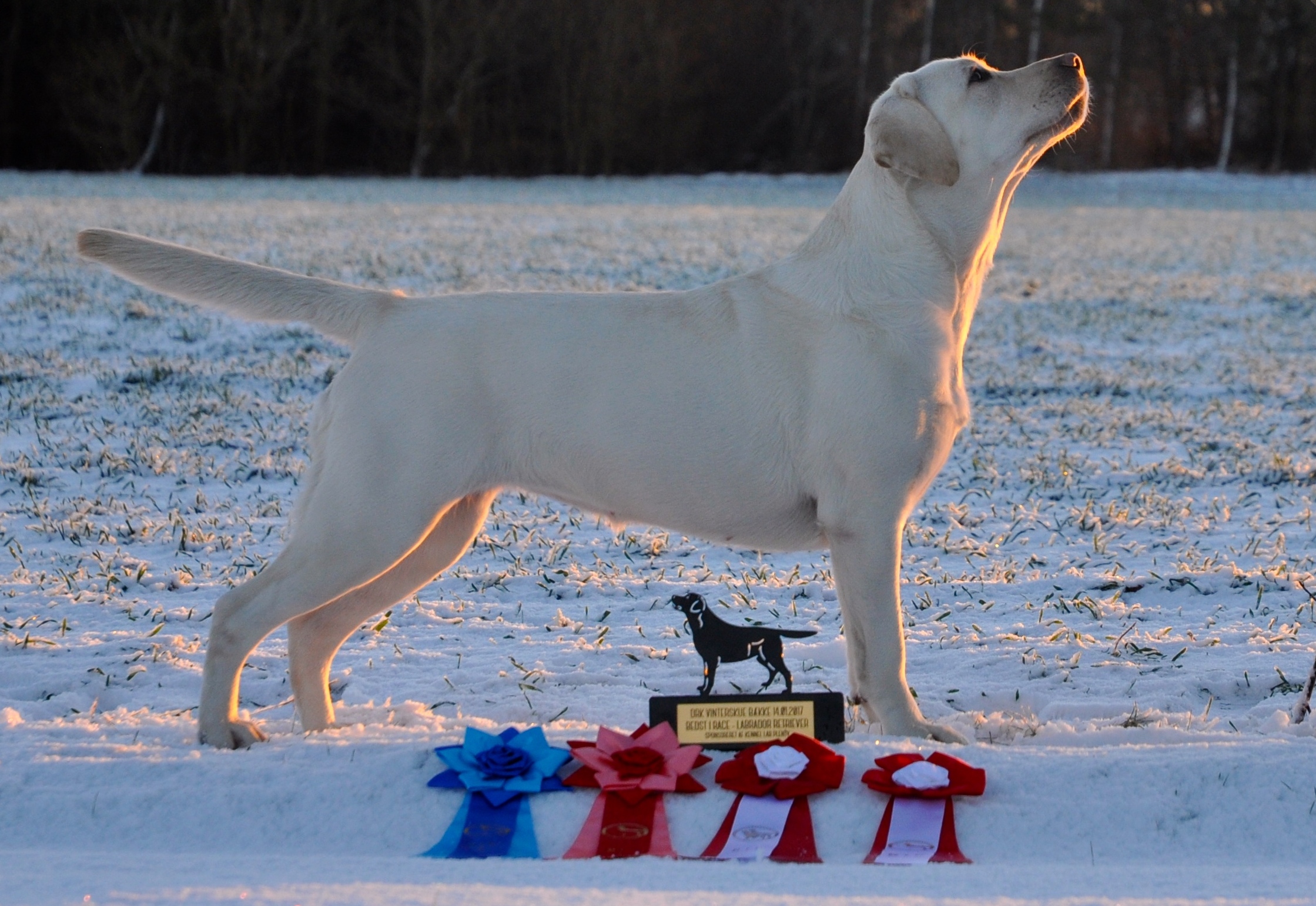 Stamtavle / Pedigree
CH Ghosteerie Gaspode Vom Biberwald

VDH/LCD 09/Q0733

Musical's Macavity

S 28694/2005

CH Mambrinos Triumph

N 15068/96

Trendmaker´s A Magic Musical

S 52056/97

Smashing Skywalker V.D. Weeward

VDH/LCD 06/N0984

CH Impossible Performance Weeward

Wit´s end Windfall Sarava

Lab Fairytale's

Bedtime Story

DK11112/2010

USCH

Paradocs Delians Scrubbing In

AKC SR33388603

USCH

Wiscoy Paradocs Ben Franklin

AKC SR18616701

Paradocs Tabatha's Lily

AKC SR11270402

WJW2008DKV2010NVV2016

Lab Treasure's A Fairytale

DK04272/2007

Tweedledum Finn For Fun

FIN 42011/01

Lab Treasure's Raspberry

17265/2004
En gul!
Sally Solskin er den "sorte tæve" vi ønskede os fra Daisys første kuld. Hun var den eneste der blev født i dagslys, deraf navnet: Lab Fairytale´s Daylight. Kuldet bestod af 6 hanner (4 gule og 2 sorte) og en gul tæve.
Da en rigtig labrador ikke har nogen bestemt farve, var det sådan det blev.
Det har vi bestemt ikke fortrudt!