Sundhed er det vigtigste - resten hårdt arbejde.
Sådan gør vi her
Når jeg laver et kuld hvalpe ligger der mange måneders overvejelser, og mange tanker og ønsker bag. Mit mål er at forsøge at lave hvalpe der på alle måder vil blive sunde, smukke og omgængelige. Jeg gør alt hvad der overhovedet er muligt for at undersøge det materiale og den statistik på afkom, der ligger bag de kommende "forældre".
Mine tæver parres først når de er voksne og færdigudviklede, jeg vil se hvordan de er mentalt og hvordan de ser ud eksteriørmæssigt for at kunne finde den bedst egnede hanhund til dem. De skal ikke have hvalpe første gang før de er over 2 1/2 år. Hvalpe fra vores kuld bliver røntgenfotograferede, deres helbredsresultater er offentlige i DKK og her på siden. Tæverne får typisk et måske to, maksimalt tre kuld hvalpe i deres liv.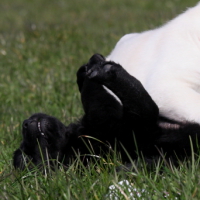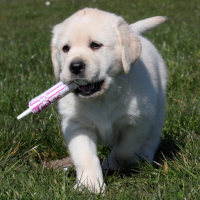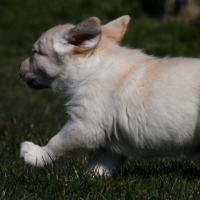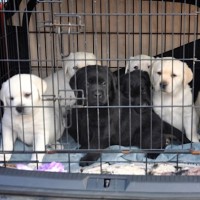 Krav til forældredyr
Tæven skal være sund og frisk! Øjenlyst. Have sundende led og meget statistik bag sig.
Hun skal også have status på CNM, PRA, EIC og HNPK , og må ikke være affected.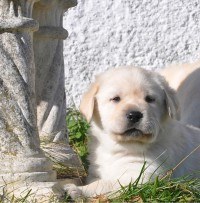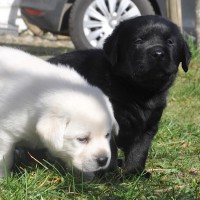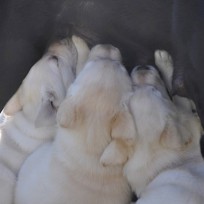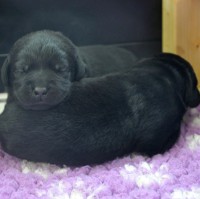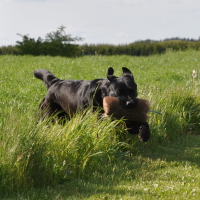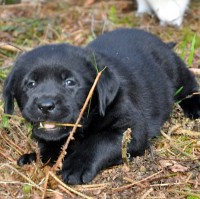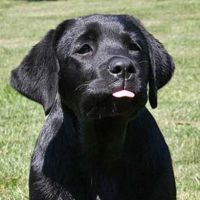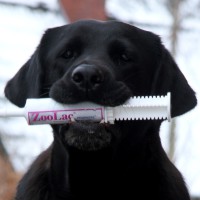 Hvalpe fra vores D kuld 7 uger gamle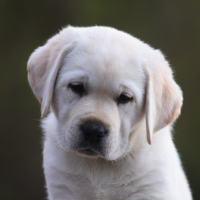 "Darvin"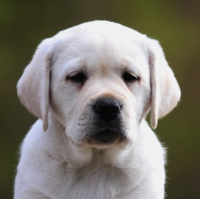 "Sally"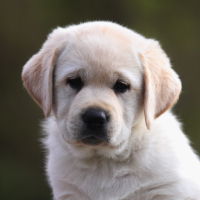 "Leo"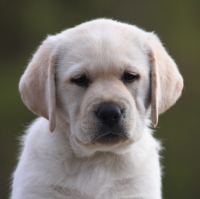 "Ricko"